Australia and World Cup, they sure have some history together. It is time they pull up their socks and flourish, just like the old times. Even when they hit the rockbottom, like the way they did in Newlands, they somehow still find a way to redefine themselves. They were demolished by England in ODIs and beaten miserably by India in their own home ground. But with the World Cup on the edge, they have started preparing for the last defeat against India to turn that into a victory.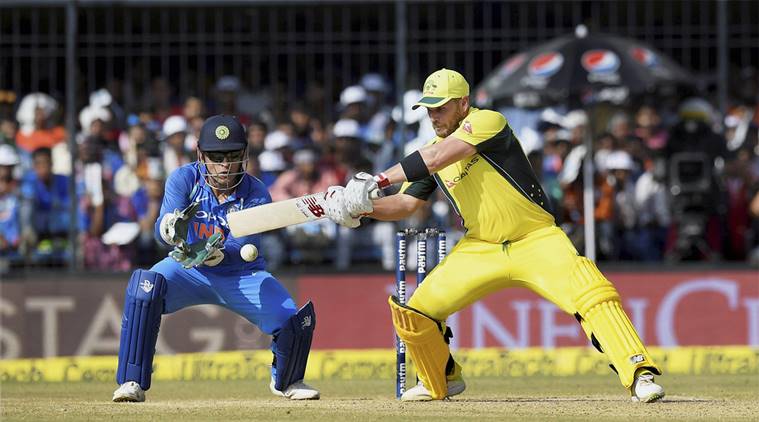 Skipper Aaron Finch and team then finished second in the tournament before bowling out to all-time champions England in the semifinal. Finch is already planning strategies to reclaim the lost position in the next edition in India in 2023.
"I'm a cricket nuffy so you are always thinking about it, especially being captain. I'm looking forward to the 2023 50-over World Cup in India," Finch told SEN Radio. "In the 50-over space, it's about working back from that 2023 World Cup and really getting a detailed plan of how we think we'll have to win it, what's the structure of the side we'll need in India. Is it going to be two spinners, is it going to be an extra allrounder and kind of work back from there."
His primary concern is about creating the right kind of blend in the team required to play against a strong team like India, and a need of an adaptable spinner who is ready to take responsibilities for the entire event. Aaron Finch also focuses on the importance of grooming players on how to handle a tense situation in a calm and composed manner – especially in an event like World Cup – rather than focusing on their skills, which they already are good at.
Consequently, the Australian captain's priority is to create a pool of competent and versatile players to choose from in the next couple of years.
"We need to work out what resources we'll need in terms of players. If there's someone new we identify who could perhaps have a big impact, how many games can we get into them over the next two and a half years to make sure they have enough experience so that in a high-pressure semi-final you aren't going in hoping they'll do well, you know they have the form and enough experience behind them to make sure they are comfortable with the international level," said Aaron Finch, determined to form a seasoned team for the big event in 2023.
"It's either working out what the 15, or say 25 players now, what that looks like, whether it matches our game plan going forward, or do we pick the side the other way round with a game plan in mind and adapt it that way.
"It's not rocket science, it's going through data, and a bit of gut instinct of what you feel will be the trends of one-day cricket. Will it be 400, or will it be that 320-mark with some wearing pitches in India and a couple of spinners in your side?", Aaron Finch further added.
The last ODI Australia was a part of, versus New Zealand, was called of midway due to the Covid-19 pandemic outburst. There has been no international cricket played since, as the virus has spread across the globe rapidly.
What's your favourite India versus Australia match? Mention in the comments below. And for more such massively-hit content, visit Mad Over Cricket.