Ankeet Chavan, former Mumbai Indians (MI) and Rajasthan Royals (RR) player, has requested the Board of Cricket Council of India (BCCI) and Mumbai Cricket Association (MCA) to reconsider his lifetime ban. The decision is pending from both the cricket bodies.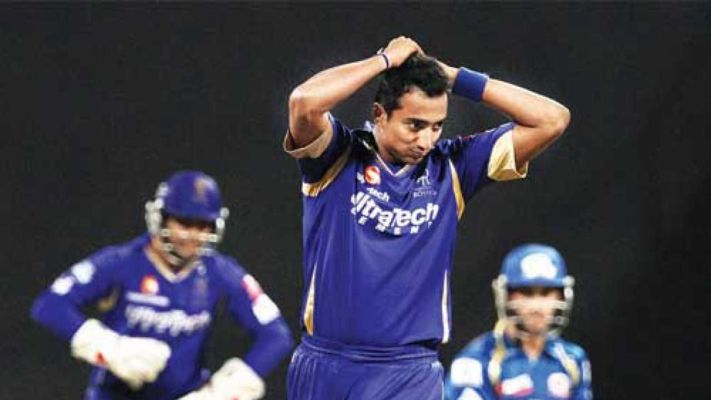 Ankeet Chavan, along with S Sreesanth and Ajit Chandila, was found to be involved in spot-fixing during the 2013 edition by the BCCI committee, with all three subsequently being banned for life.
However, in 2015, the Delhi court dropped all charges against the three of them due to lack of evidence. Sreesanth went ahead to successfully challenge the ban in the Supreme Court and had his ban trimmed to seven years, which ends this September. There are hints of him playing a crucial part in Kerala crickett for the upcoming domestic cricket season.
This is the second time the spinner has asked MCA for help. In 2015, he tried to have the life ban revoked, but failed.
Chavan has played three seasons in the franchise – from 2011 to 2013 – and picked up eight wickets from 13 matches while representing Mumbai Indians and Rajasthan Royals. He has also played 18 first-class matches and 20 A list games for Mumbai.
Read more such massively-hit content on Mad Over Cricket.