With international cricket being at a standstill for India due to the Covid-19 pandemic outbreak, the BCCI has give us cricket fans a little ray of hope by declaring a probable Test series between India and Australia, later this year in October. The blueprint of the same seems far away, given the constant rise of coronavirus cases in India. However, former Indian cricketer Aakash Chopra – who is quite active on his YouTube Channel 'AakashVani' – explains why all-rounders Hardik Pandya and Ravindra Jadeja might not be a part of the Indian squad for Tests in Australia.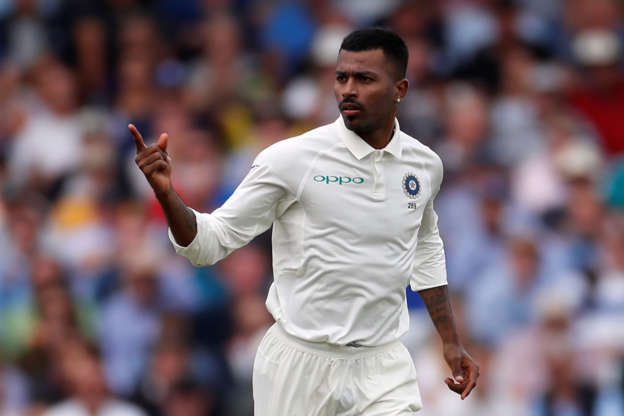 Despite the series still a few months away, the excitement is already at its high and there are a lot of discussions taking place on what team combination should India go ahead with. Would India go with Prithvi Shaw and Mayank Agarwal as openers, or would KL Rahul and Rohit Sharma also be in the mix for the same positions? Would it be Wriddhiman Saha as wicketkeeper or Rishabh Pant? Do all allrounders R Ashwin, Hardik Pandya and Ravindra Jadeja fit into the team together?
Answering a question by a fan on whether Hardik Pandya and Ravindra Jadeja fit into the team together in a Test against Australia, Chopra said that there are chances the two might not even be in the team at all.
"I feel neither of them might play. That is a very strong possibility. Because I feel that Hardik Pandya making it to the Test team doesn't look possible to me currently," he said on his Youtube channel 'Aakash Vani.
"That is because he has a back injury, he has not started bowling, he has not played ODIs, he might play T20s but will you play him in Tests after playing in the IPL. Is he ready for Tests and does he want to play Tests currently? First thing first, I do not envisage Hardik Pandya playing the first Test match in Australia. That is what I feel," Chopra said.
"I feel before Ravindra Jadeja, you might want to look at Ashwin and Kuldeep first. Because Kuldeep is a wrist-spinner and last time when he played in Australia, he took six wickets. After that you have not played him, so I feel he might get a chance there," the cricketer-turned-commentator opined.
"How can you forget Ashwin, he could also get a chance. So I feel forget about Jaddu and Hardik playing together, their playing itself might not be a certainty when the team takes field against Australia later this year," he further added.
What do you think? Will Pandya and Jadeja be a part of the Indian squad for the Test series against the Aussies? Let us know your thoughts in the comment section below.
Read more such massively-hit content on Mad Over Cricket.