Indian all-rounder Jemimah Rodrigues credits her father for her success. If it hadn't been his persistence and constant belief in Rodrigues, she wouldn't have been a frontline opener. Since making her debut against South Africa in 2018, Jemimah has established her as a reliable number three in T20s as well as in the ODI.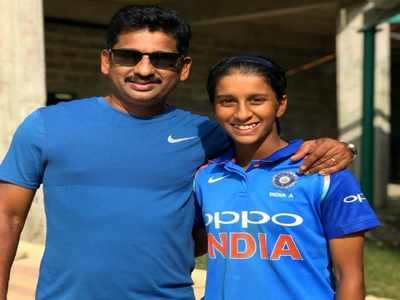 A four-year-old, who started as a side-fielder at her brother's practice sessions, Jemimah reckons how her father made countless sacrifices to make her reach to the level she is at today.
The sports enthusiasts parents – Ivan and Lavita encouraged their daughter to pursue sports. Not so long ago, Jemimah was representing Mumbai in two different sports – hockey and cricket. But when the time came to make the tough call, she chose to go ahead with cricket. However, she still loves hockey as much.
The family had shifted from Bhandup to Bandra to give jemimah Rodrigues a better cricket training exposure. They even took a loan to buy a bowling machine. In the process, Ivan noticed a stumbling block in the 19-year-old's while facing the swing bowlers – where she'd lose her wicket easily – and that's when he instantly decided to invest in her professional training.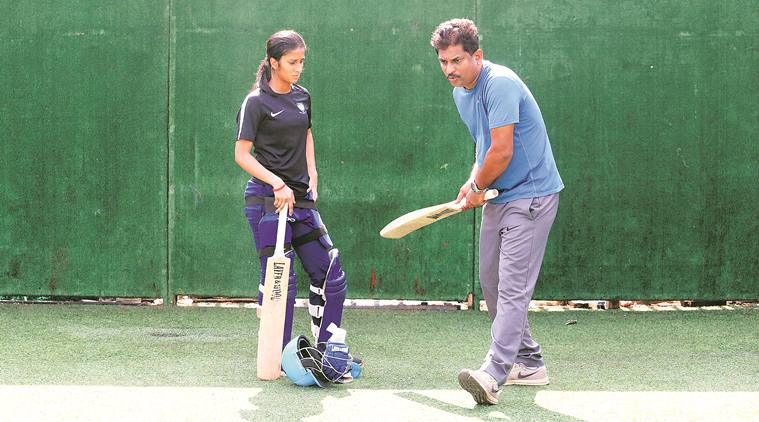 The investment paid of and how! The results are in front of us – a record-breaking double-hundred that made Jemimah Rodrigues the youngest Indian to achieve the feat in 50-overs cricket, at 16 – Indian women's cricket team selection followed soon after.
"When dad got the call that Jemimah has gotten selected for India, the tears just started rolling down his eyes. I still remember that moment," Jemimah, on Spicy Pitch, recalls getting the news of India selection. "I actually wasn't that emotional, but just seeing that, you know, the joy in my mom and dad's eyes, the tears in their eyes, made me even more emotional. Then, even I started crying.
"Because it has been my dad's dream to play for India. But he never got the support. To see me fulfilling his dream was the biggest joy he could have ever had. I mean, that's the proudest a father can be, and even today, I can see it in his eyes.
"When it comes to practice, he's still very particular, about practice. If it wasn't for his persistence, I wouldn't be here today. Sometimes it gets kind of annoying but I was actually having this conversation with my mom [that] if it wasn't for my dad being after me, sitting on my head 'come for practice, come for practice', I wouldn't have developed my game so much or reached where I am today so fast."
Ivan and Lavita were often spotted at the stadium where they say Jemimah trying to blend in the game, trying to not play with her natural game, and also got reproached for the same. She credits her father entirely for building up her self-confidence nd bringing in her attacking more, for cricket and for the world, if need be.
"[After a Mumbai U19 practice match]… Dadda just stomped off. I felt so bad. But I also knew I'm going to get screamed at today. I went home, sat quietly. Dadda made me sit in a corner and said, 'I don't want you to play like that, ever again! I want you to dominate, no matter what.'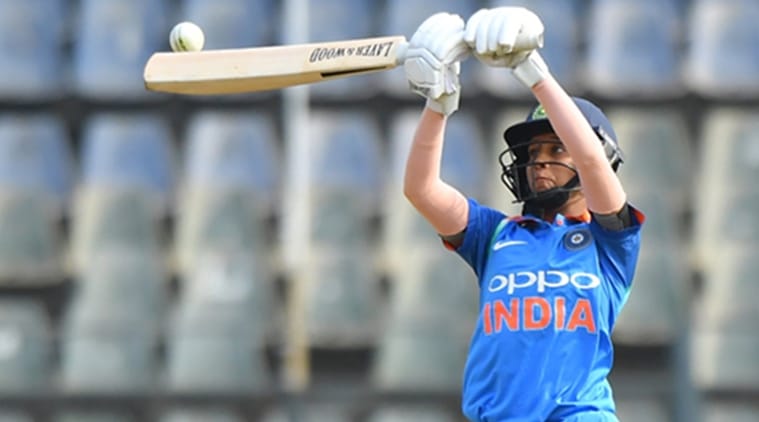 "He actually worked on my batting even more… Because I don't know where would I be if he had not changed my mindset at that time. Now cricket has evolved so much."
Ivan, and his wife, still tail their daughter – be it her debut in South Africa or more recently, the Women's T20 World Cup in Australia earlier this year, now though only as proud parents.
The country is super proud of Jemimah Rodrigues. For more such massively-hit content, stay tuned to Mad Over Cricket.