In just his second Test match, Karun Nair became India's second person after Virender Sehwag to score triple-centurion against England in 2016. At this very point, he remembers how his batting partner Ravindra Jadeja asked him to relax and calm down giving an assurance that the 'team will wait' for him, urging Nair not to lose his wicket.
"By the time tea time came I was close to 200, but then there were instructions from the team that I had only few overs remaining (before declaration), but it just so happened that in those eight overs I got 50-60 runs and got close to 280. That's when you're actually thinking about it," Nair told Cricbuzz.
"At that time Jaddu was batting with me and he said 'don't let it go now, this opportunity won't come back again.' I was still in a state that I wanted to get runs quickly for my team. And every time I played a shot Jaddu used to say 'what are you doing? Take your time, the team will wait for you'. He kept reminding me about that."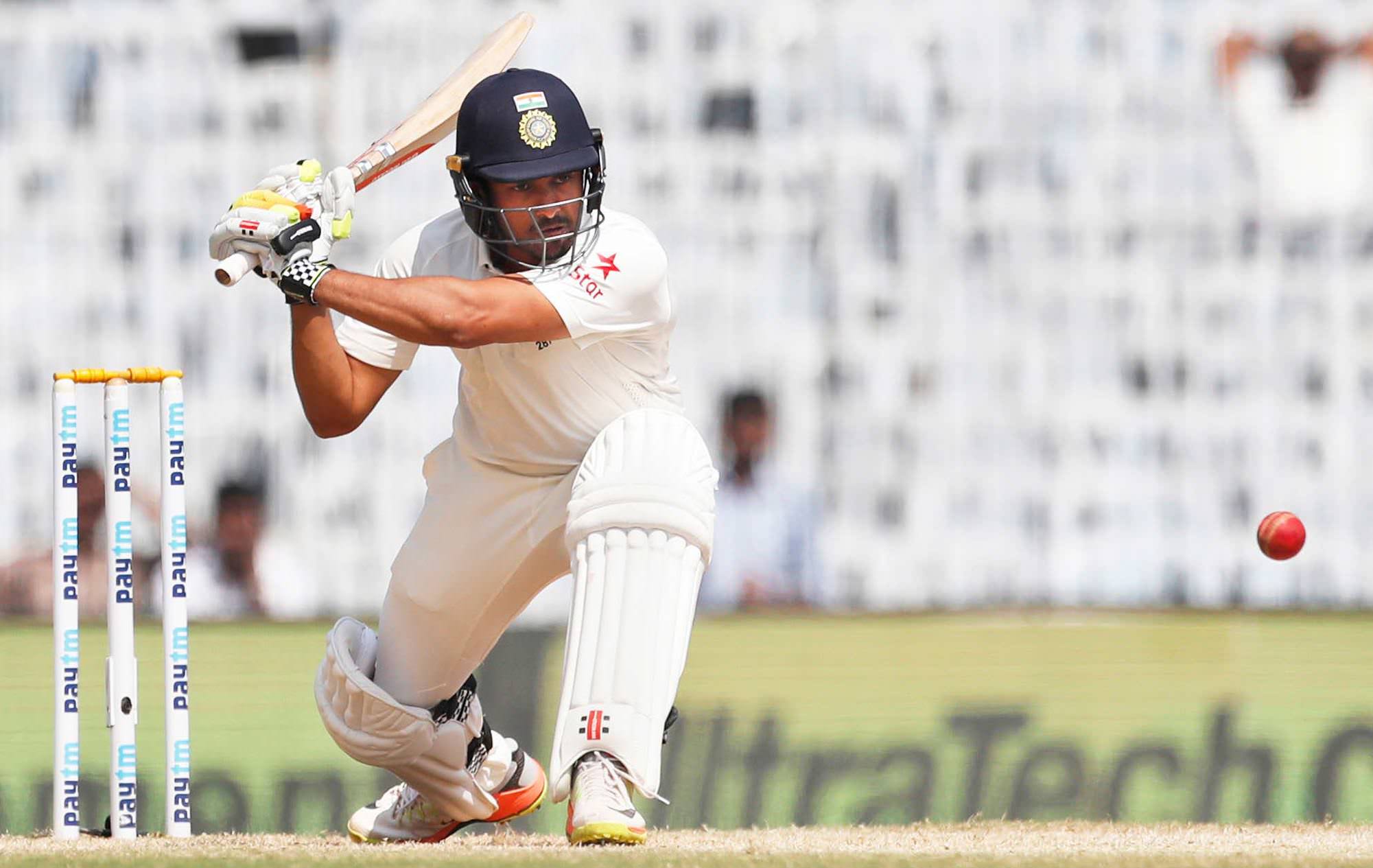 Though this achievement will always be close to his heart, there are repercussions of playing this well too.
Karun Nair played a few more test matches post the England series. A Test match against Australia in 2017 and was also the part of the squad against England in 2018, where he was unfortunately replaced by Hanuman Vihari due to his severe injuries.
He saw Vihari rise and how! Having said that, Nair constantly reminds himself to be optimistic. He finds himself saying if he can have one good season, he sure can have many.
He also credits Rahul Dravid for never giving up on him in his tough times. "He's been someone who's always been there for me. Someone that I've really gotten close to and can call at anytime".
Do you think team India will wait for a fantastic player like Karun Nair? Let us know your thoughts in the comments below. And for more such massively-hit content, stay glued to Mad Over Cricket.