India-Pakistan cricket is not just a game, it goes beyond that. Emotions, expectations, cheering, tears, joy – this is the least we could sum up the game between the two countries. Speaking of which, all cricket enthusiasts would fondly remember Sachin Tendulkar smashing Shoaib Akhtar in the 2003 World Cup at the Supersport Park in Centurion.
Also, this was the only time when the master-blaster got something better of Shoaib Akhtar on the field. The Rawalpindi Express also had a few laughs in overall 28 face-offs against Sachin at international levels.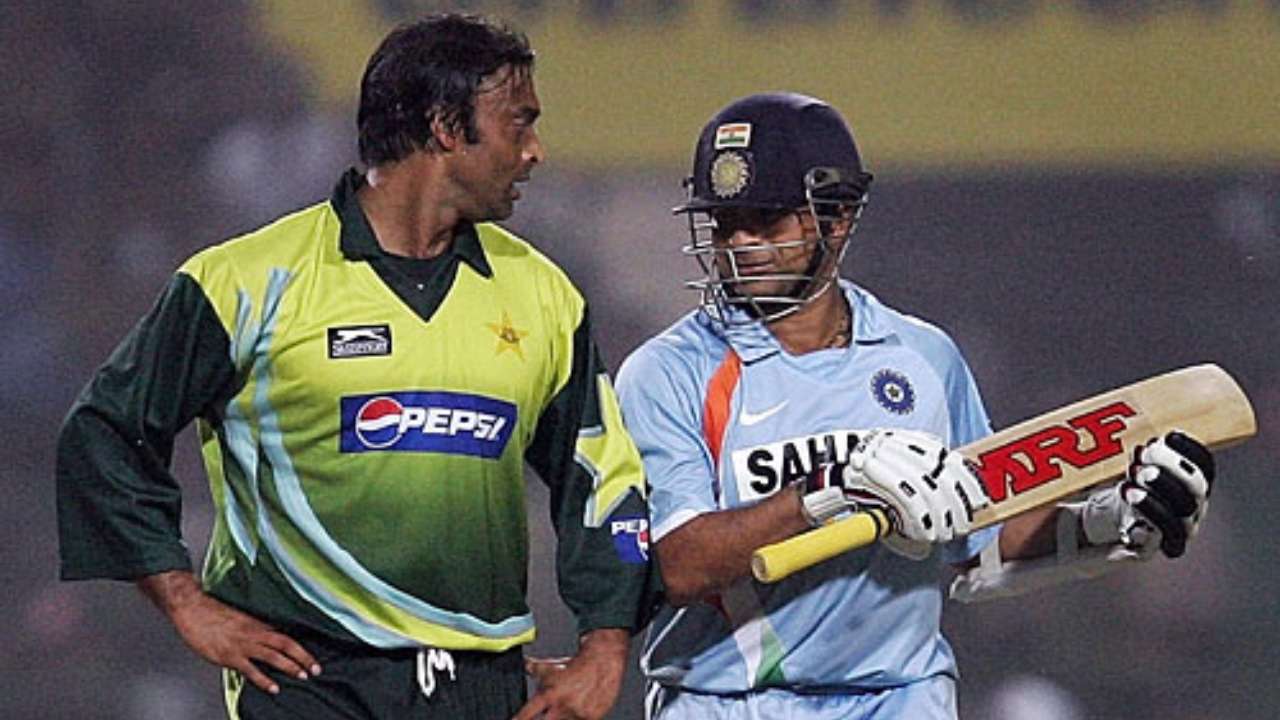 However, the former Pakistan captain Shahid Afridi, who is now in limelight for his absurd and controversial comments, has claimed that Shoaib Akhtar did scare the God of cricket on the field with his fiery spells.
Not just him, the Pakistan pacer has also managed to dismay some of the world's leading leading batsmen.
Afridi recently went live with Pakistan's sports presenter Zainab Abbas on Monday and spoke at length about his relationship with his arch-rival India and a lot of other topics too. When asked about the tiff between Sachin Tendulkar and Shoaib Akhtar, he claimed that the former was on top of the Mumbai Indians cricketer and he himself had sensed while fielding from covers or mid-off.
"Sachin obviously won't say it himself that 'I'm scared'. There were some spells from Shoaib Akhtar in which not only Sachin but some of the world"s best also got shaken up. When you are fielding at mid-off or covers, you can see it. You can sense the body language of a player. You can easily understand that a batsman is under pressure, he is not at his usual best."
"I'm not saying that Shoaib has scared Tendulkar always but there have been some spells from Shoaib that have pushed some of the world's best including Tendulkar onto the backfoot," Afridi said. As far as the numbers are concerned, Sachin Tendulkar got out to Akhtar thrice in nine Test and five times in 19 ODIs.
The 40-year-old went ahead to say Sachin looked a little shaken while facing Saeed Ajmal during the 2011 World Cup. India faced Pakistan in Mohali in the semi-final and the hosts successfully managed to defeat their arch-rivals, making their way to the finals. The Indian maestro had scored some 80-odd runs and was the highest run-getter of the innings for India.
Interestingly, Ajmal had pinned him in front of the stumps only for the batsman to overturn the decision via DRS. "During the World Cup, he also looked scared of Saeed Ajmal. It"s not a big deal, players do feel the pressure at times and it becomes difficult," Afridi further added.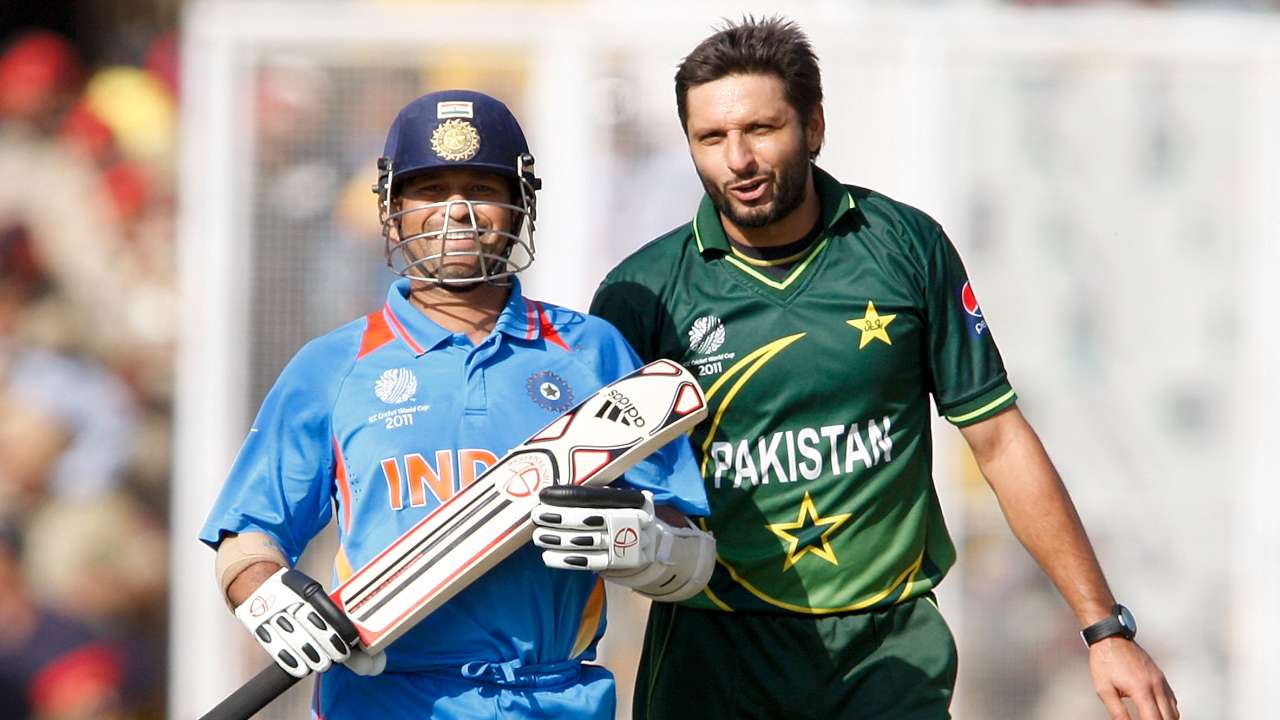 The last time when Afridi went on to comment that India apologised multiple times to Pakistan after the latter defeated them, India's former batsman Aakash Chopra gave a befitting reply saying, "there's no cure to misconceptions".
Afridi recently took to Twitter to announce he has been tested negative for Covid-19 test and seems to have recovered from the deadly virus.
Read more such massively-hit content on Mad Over Cricket.