Indian captain Virat Kohli took to social media and described the 2014 Adelaide match against Australia as an 'important milestone' for Team India.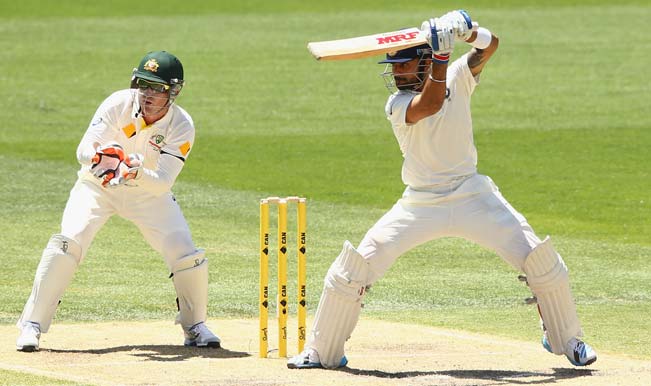 It was the 2014 Test against between India and Australia when the former captain MS Dhoni didn't lead the team as he was recovering from injury. Virat Kohli captained the match.
In a post, Kohli shared his experience leading the match. "Throwback to this very special and important Test in our journey as the Test team that we are today. Adelaide 2014 was a game filled with emotion on both sides and an amazing one for people to watch too," Kohli wrote.
He also mentioned that although the boys didn't cross the line being so close, it taught them it is possible to achieve anything if you put your heart, mind, and soul in it. "We committed to doing something which seemed very difficult to begin with but almost pulled it off," he wrote.
He also mentioned about the commitment of the team and said, "This will always remain a very important milestone in our journey as a test side."
The first Test of Border-Gavaskar trophy saw India lose the match by 48 runs despite of Kohli's commendable knock of 141 runs in the second innings. Following the match, Kohli said in a press conference that he cannot comment on his performance but he was extremely proud of the boys. He said the team took the game till the last day, last hour.
"The performances of individuals are different, I would have been happy if my hundreds had come in a winning cause," he added.
Well, now that we look back, we agree how team India never gave up and tried their level best. We look forward to more such games between India and Australia.
Read more such massively-hit content on Mad Over Cricket. Stay home, stay safe.